Wholehearted Spiritual Healing™ also offers:

House Blessings
Vehicle Blessings
Life Readings - Angel/Oracle Cards
---
House or Office Blessing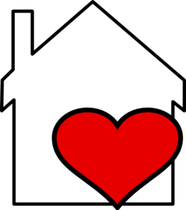 A Blessing makes a living space more livable by removing and clearing the negative energy within it. Is the energy in your house uncomfortable? Do you ever sense that something isn't quite right about your home? It is usually due to an accumulation of stagnant energies that could be from a variety of reasons, including emotional pain, suffering or death. Or do you have a new home, or are in the process of transitioning out of a painful period of your life? Clearing involves removing all unwanted energies and spirits by smudging with white sage and using reiki, and blessing the space and persons occupying the home. When you bless your house, you make your house a home and provide your life with the highest level of positive energy as possible!

The office often contains negative energies due to the dynamic and stressful nature of the workplace. Negative energies can build up over time causing you to feel distracted, anxious and unsettled. Using Reiki and sage to bless your office can help improve your concentration and productivity by making your workspace calmer and free from negative energies.
Home or Office Blessing (based on travel distance and size of space) $100-$300

To request an appointment and pricing, click here.


Vehicle Blessing
Do you spend a lot of time in your car commuting? Then you may want to consider having your vehicle blessed and cleared of negative energies. Negative energy can build up in your car from the daily commute and stressful traffic conditions. After a blessing, the interior of your car will feel more peaceful and provide some respite from the traffic annoyances and frustrations on the exterior of your car.

Vehicle Clearing $30

To request an appointment, click here.


---
Do you have a question that you would like to receive comforting guidance from angels? As a Certified Angel Card Reader* and Psychic Intuitive Messenger, Roxanne will provide a reading which can help provide valuable insight on your life journey. Angel and oracle cards are gentle and safe. They are positive and beautiful cards that can provide clarity on your situation.

You must be 18 years of age to purchase an Angel or Oracle Card reading.

*Certified Angel Card Reader and CACR are federally registered trademarks by Doreen Virtue, LLC.


15 Minute Phone Reading $20

Email Reading $20
(with 2 followup questions)

To request an appointment, click here.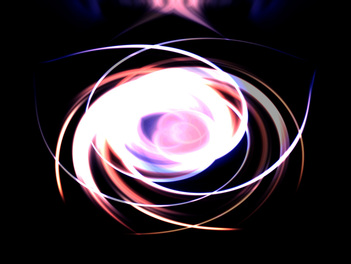 ---
Payment Options
Cash, PayPal or Credit Card. Please, no personal checks.

Use the PayPal "Buy Now" button on this page to pre-pay. If you do not wish to pre-pay, your credit card information will be requested to reserve your appointment time. Your card will not be charged until the completion of your reading, unless the appointment is cancelled without the required notice.


Readings are scheduled and paid for in advance. Use the PayPal "Buy Now" button on this page to purchase.


Blessings are paid for when services are rendered.


Cancellation Policy
No cancellations or refunds for Life Readings. Phone readings may be rescheduled once within one month of the original appointment if you are unable to attend the appointment time.


For Blessings, a 24 hour cancellation time is requested.


Legal Disclaimers - Life Reading
By using any services of energy work, psychic readings, and blessings, you acknowledge that Roxanne Wong and/or Wholehearted Spiritual Healing™ is not responsible for any response or information that you receive or do not receive, and you agree to hold Roxanne Wong and/or Wholehearted Spiritual Healing™ harmless from any loss, harm, injury or damage resulting from or arising out of your contact with Roxanne Wong and/or Wholehearted Spiritual Healing™.


By scheduling and/or paying for a life reading or blessing you are attesting that you have read this legal disclaimer and these terms of service. You agree to indemnify and hold harmless Roxanne Wong and Wholehearted Spiritual Healing™, their heirs, relatives, and agents in perpetuity. Furthermore, you attest that you understand and willingly enter into, agree with, and accept the following:

You must be 18 years old or older to use this service.

100% accuracy is not guaranteed.

This service is private and confidential.

Any information, communication or consultations with Roxanne Wong and/or Wholehearted Spiritual Healing™ are for spiritual and entertainment purposes only. The intent of of Roxanne Wong and/or Wholehearted Spiritual Healing™ is to offer information of a general nature to help you with your quest for emotional and spiritual well-being. Psychic, oracle, tarot, or life readings are not intended nor should take the place of professional services, including but not limited to medical, legal, financial, psychological or business services.

Roxanne Wong and Wholehearted Spiritual Healing™ accept no liability and no responsibility for any actions or decisions any client decides to make based on their consultation or interpretation of information provided by Roxanne Wong and Wholehearted Spiritual Healing™.